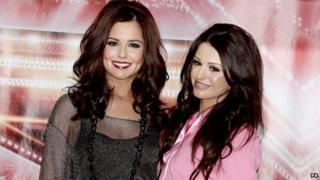 PA
Cher Lloyd has apologised to Cheryl Cole after making a comment suggesting she can't sing live.
Cher was asked in an interview recently if she would like to sing with Cheryl and though she said yes, she suggested Cheryl was not good at singing live and needed her voice to be electronically improved.
Cheryl, who was Cher's mentor on X Factor, once reckoned Cher was "right up my street" but now it seems there's no love lost between them.
She wrote on Twitter after the interview: "Be careful who you kick on your way up... they kick you twice as hard on your way back down."
I want to say sorry
But since then, Cher has apologised and said: "Basically I said something on radio that I shouldn't have said and it wasn't intended to sound as bad as it did."
"I want to say sorry to her if she found that offensive. At the end of the day, she was the person who got me where I am today. If it wasn't for her, I wouldn't be where I was."