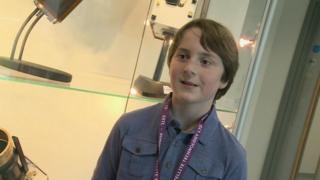 The boy who's named a spacecraft
Here at Newsround we're fascinated by space, but can you imagine how exciting it would be to have a spacecraft named after you?
Well that's what happened to Newsround press packer Patrick, who won a national award to have his name on one of the world's most hi-tech satellites.
Here's Joe with the story...