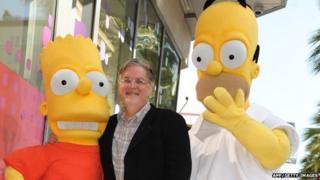 AFP
Two Simpsons superfans have set a new world record after watching the cartoon non-stop for more than THREE DAYS!
Americans Jeremiah Franco and Carin Shreve sat through 86 hours and 37 minutes of the cartoon.
They beat the previous record for continuous TV viewing by 31 minutes.
100 fans took part in The Simpsons Ultimate Fan Marathon event in Los Angeles, put on by TV bosses to celebrate the upcoming 500th episode.
Contestants could eat and drink during the challenge, but no sleeping was allowed.
The pair won about £6,000 in cash and loads of Simpsons goodies.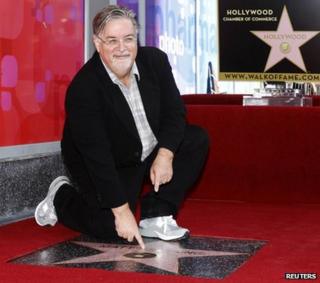 Reuters
Meanwhile, Simpsons creator Matt Groening has been honoured with his very own Hollywood star!
Get this - he got to unveil it the day before his birthday!