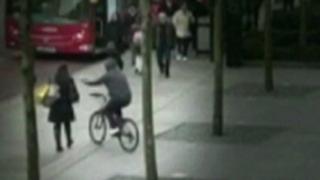 Mobile phone theft on the rise
About 300,000 mobile phones are stolen every year in the UK - and the police say that number is rising.
Criminals as young as 13 have been spotted on bicycles and mopeds grabbing gadgets out of people's hands.
In one area of London, Islington, mobile snatching has increased by 400% in the past 12 months.
Ricky's been finding out more about the issue and how to protect your phone from thieves.