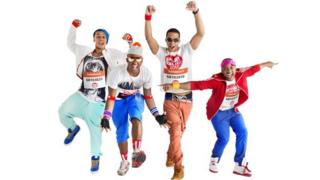 Other
JLS are no strangers to topping the charts and this time they're back with the official single for this year's Sport Relief. Will they get their sixth number one with their new single Proud?
When's it out?
It's available to download on 18 March and out in the shops the next day.
The style
The song starts off slow with vocals from each of the boys before gradually building up to the chorus. It's got a similar feel to their single Love You More and is set to be a tearjerker. The only downside to the song is that the chorus gets a little bit repetitive after a while.
Will you still be humming it next week?
We reckon you'll be humming it to yourself for more than one week. It's not really a song you would dance to but the chorus will stay on your mind once you've listened to it a couple of times.
Will it make the charts?
They're up against Katy Perry and Alexandra Burke so they'll have some tough competition, but we think it will get to number one because it's really emotional and catchy.
NR rating: 4 out of 5