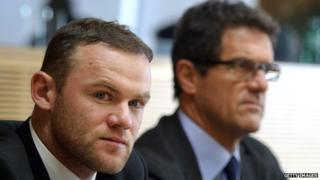 Getty Images
Some of England's top football stars are 'shocked' and 'sad' at Fabio Capello's decision to quit as England manager.
Several members of the squad have taken to the social networking site Twitter, to express their feelings.
Manchester United striker Wayne Rooney wrote, "Gutted Capello has quit. Good guy and top coach."
He also added his number one choice for the job now would be Harry Redknapp.
Another player who is sad to see the Italian go is Arsenal midfielder Jack Wilshere, who won his first ever England cap under Capello.
Wishere wrote, "People have their own judgement on Capello, but he has shown great belief and trust in me so I can only thank him."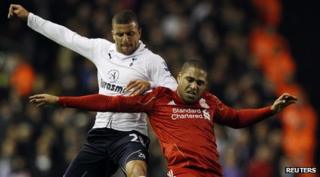 Reuters
But ex-England striker Michael Owen was not so upset.
"Don't know if was just me but it never felt right in the first place knowing the England manager was heading off after the Euros regardless," he said.