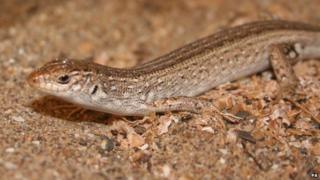 PA
This lizard's had quite an adventure - after flying 3,000 miles stowed away in a suitcase, he then survived a spin in the washing machine!
Sue Banwell-Moore found the reptile after returning home to Churchinford, Somerset from the Cape Verde islands.
She was hanging up her holiday laundry when she spotted the exotic creature, and realised she'd put him in the wash!
The Chioninia lizard was thankfully okay and he's now being looked after at a local wildlife park.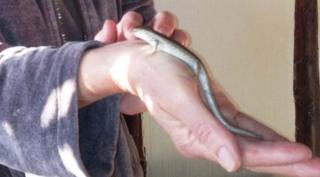 PA
Park staff are keeping a close eye on him in case the washing powder has affected his breathing.