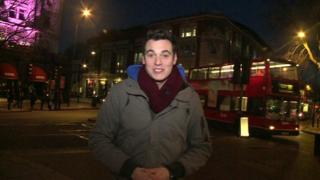 Watch Joe's report on Charles Dickens
Tuesday marks the 200th anniversary of the birth of one of the country's most famous authors, Charles Dickens.
Dickens wrote many famous books including Oliver Twist, A Christmas Carol and A Tale of Two Cities.
He was born in Portsmouth in 1812 and died in London in 1850.
On Tuesday Prince Charles and his wife The Duchess of Cornwall will visit the Charles Dickens museum at Doughty Street in London which opened in 1925.