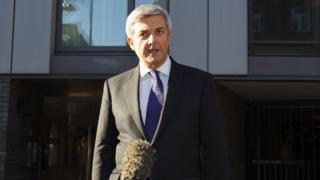 Chris Huhne newsround clip
A senior member of the government, Chris Huhne, has resigned from his job after being accused of lying to the police.
He was investigated by Essex Police for eight months after his ex-wife told the media they had arranged to lie about when their car was caught speeding.
She claimed Mr Huhne told her to say she was the driver - even though she says it was actually him at the wheel.
He has always insisted this is not true, but he's quit his job "to avoid distraction".