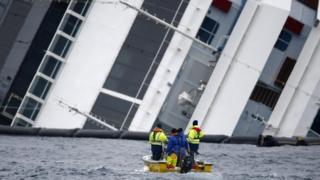 Costa Concordia oil leak
Rough seas and high winds have stopped experts from being able to work on the Costa Concordia.
That means oil has started leaking out of it.
The cruise ship ran aground off the coast of Italy in January, and at least 32 people died.
Protective oil barriers put around the ship have stopped working properly, which means the oil could leak across a wide area.