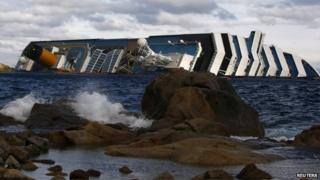 Reuters
An officer who was trapped on the cruise ship Costa Concordia has said he used a frying pan to attract the attention of rescuers.
Manrico Giampedroni was trapped inside the sunken ship for 36 hours before he was found.
He explained how he banged on the wall with a pan when he saw the rescue team through the window.
Manrico was the last person to be rescued from the ship which capsized off the Italian island of Giglio.
He said: "When I saw the first fireman I embraced him. Those guys were incredible. In three hours I was out of there."
Manrico worked as the ship's purser, which means he was in charge of all the money on board.
He's now been released from hospital in Italy.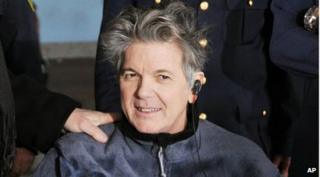 AP
He described how, when the ship hit the rocks, he tried to help rescue passengers but was thrown into one ship's restaurants and trapped by tables and chairs.
Despite his terrifying experience, Manrico has said he can't wait to get back to work.
17 people are known to have died in the disaster and a further 15 people are still missing and presumed dead.
Since Tuesday the rescue mission has had to be scaled down because it's become too dangerous for teams to go into certain parts of the ship.