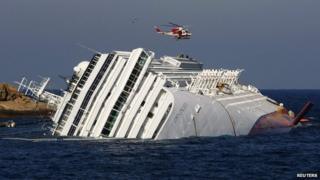 Reuters
Divers have called off the search of the cruise ship Costa Concordia which capsized off the coast of Italy earlier this month.
Seventeen people died when the ship ran aground two weeks ago, and 15 bodies are still missing.
It's been decided that it's too dangerous for divers to keep looking inside the part of the ship that's under water.
Emergency workers will keep searching the part that's above the water.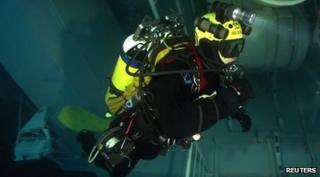 Reuters
Divers have only been allowed 50 minutes under water for each dive, so it's been hard to check every cabin.
A huge amount of fuel will have to be pumped out of the tanks before the ship can be removed, and the whole process could take up to 10 months.