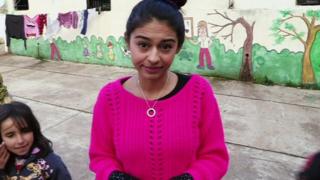 Young refugees of Syrian conflict
Fighting in Syria has been going on for nearly a year now and there's no sign of it slowing down yet.
It's estimated that over five thousand people have been killed so far after and many more Syrians have been forced to leave their homes.
The fighting started people weren't happy with the way the country is being run and want the President, Bashar al-Assad, to step down.
I went to the Syria-Lebanon boarder to meet some of the refugees and find out why they chose to leave and what life's like in the camps.