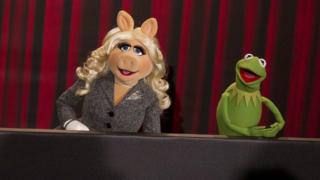 Joe and Dodge meet The Muppets
It's not everyday you get to the hit the red carpet and meet some genuine film legends!
So spare a thought for Joe - because when he went to get the latest from 'The Muppets', he had to take CBBC's Dodge!
The Muppets are back with 'The Muppet Movie'.
Joe went to try and get all the gossip - but also had to make sure his doggy friend behaved himself!