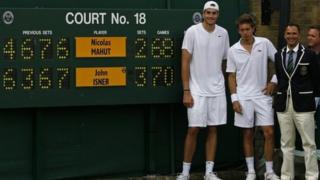 NR's guide to epic sports matches
Novak Djokovic has beaten Rafael Nadal in a totally epic final of the Australian Open.
It was the longest Grand Slam final ever, taking five hours and 53 minutes.
Djokovic eventually won it at 2 in the morning.
But if you think that was long - think again!