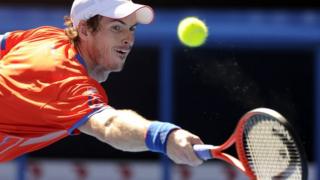 Getty Images
Andy Murray is out of the Australian Open after an extraordinary five-hour semi-final against the world number one, Novak Djokovic.
It was a pulsating, dramatic, spectacular five-set match where the momentum swung back and forth.
Murray fought back from losing the first set, taking the next two sets to go 2-1 up and looked on course to win.
But Djokovic dominated the fourth set and just edged out the Scot 6-3 3-6 6-7 (4-7) 6-1 7-5 in a tight fifth.
He'll face Rafael Nadal of Spain in the final on Sunday.