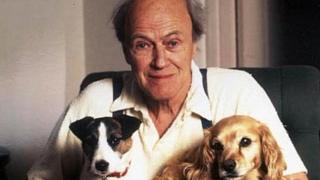 Authors Roald Dahl and CS Lewis both turned down honours from the Queen, according to official government records just released.
The man behind The BFG, The Witches and The Twits, Dahl rejected an OBE in 1986; and CS Lewis, who wrote the Narnia books turned down a CBE in 1952.
The list only includes people who declined an honour between 1951 and 1999 and who have since died.
In total 277 people are on the list which includes painters and poets too.
The information was so secret that it's only been published after a BBC Freedom of Information request.