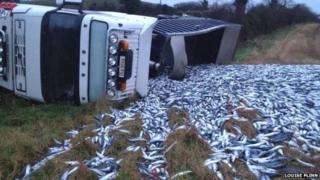 Other
Passers-by got a fishy surprise when this lorry full of mackerel overturned and everything inside spilled out.
All the fish fell onto a field in County Down, Northern Ireland. Luckily the lorry driver wasn't hurt.
The result is some upset fish sellers and a bit of a pong in the field!
But we at Newsround reckon any cats in the area will be pretty pleased - their dinner is sorted!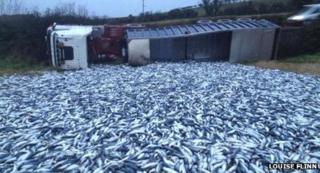 Other