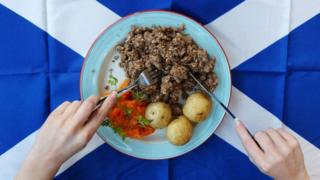 PA
On Wednesday, Scottish people will be celebrating Burns Night.
It's an important date in the calendar. But why?
What is it?
Burns Night is a festival to celebrate Scotland's most famous poet - a man called Robert Burns.
He produced hundreds of poems, songs and letters.
He was born on 25 January 1759 in a village called Alloway in Scotland.
This is why Burns Night is celebrated on 25 January as it's his birthday.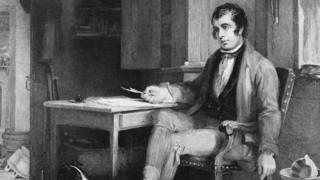 Getty Images
He died on 21 July 1796, aged 37.
How is it celebrated?
One of the main ways that Burns Night is celebrated is with a very traditional meal.
This includes Scottish haggis, served up with mashed turnips (called "neeps") and potatoes (called "tatties"), which are traditionally mashed too.
Haggis is a bit like spicy mince, made with bits of meat that you might not normally eat, like sheep's intestines! It also has onion, stock and other things in it too.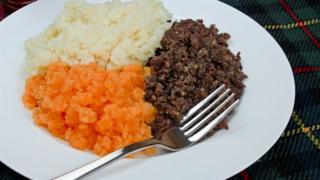 Getty Images
There are traditional puddings too. For example, a creamy dessert called cranachan or shortbread.
Some people who are being extremely traditional might even follow an official running order for their evening, with speeches, poems and music at specific times.
Others might choose to have a quieter evening with some poetry reading.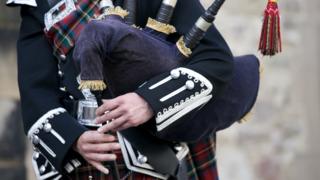 Getty Images
There may also be dancing and traditional Scottish music played on bagpipes.
Now test your knowledge by doing Newsround's quiz about Scotland!