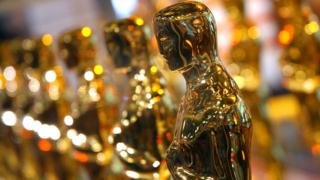 Hugo and The Artist up for Oscars
This year's Oscar nominations have been announced, and it looks like Uggie the dog will need his bow tie again!
The silent black and white movie The Artist is up for 10 awards including the Best Actor, Best Screenplay and Best Director categories.
It's also up for the top prize of Best Picture, alongside 3D action adventure Hugo and Steven Spielberg's War Horse.
Hugo, which is set in 1930s Paris got the most nominations overall, with a total of 11.
Best Animation nominees include Kung Fu Panda 2, Rango and Puss in Boots.
Pictures in the video report courtesy of: Entertainment Film Distribution; Dreamworks; Fox/Pathe; 20th Century Fox