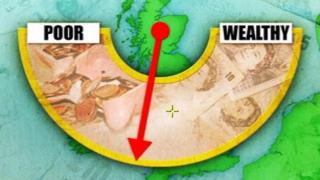 Government plan to limit benefits
The government's facing a battle as it wants to cut the amount of money that Britain spends on benefits.
Benefits are money that people can get if they don't have a job, or are ill or disabled, so they can afford to live.
But the government says some people who are out of work get more money in benefits than people who do work.
The government plans to limit the total amount you can get on benefits to £500 a week - the same amount of money an average working family would make.