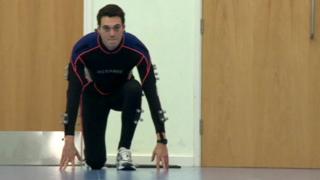 The science behind Olympic success
There's just 186 days to go until the Olympics and athletes across the world are pushing themselves as hard as they can.
But winning isn't just about the training - there are teams of scientists working to help athletes get their hands on the medals.
And £313 million pounds is being poured into helping our Olympians and Para Olympians win gold at London 2012.
Joe went to meet the scientists that will be working with our athletes ahead of the games.