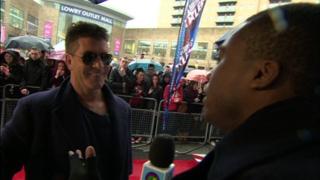 Britain's Got Talent in space?
Do you have a singing voice or dance moves that are out of this world? If the answer is yes, have a word with Simon Cowell.
The talent show judge wants to offer this year's winner the chance to perform in space!
He says he's been in talks with Sir Richard Branson, who runs a business that plans to blast people into orbit.
"We are trying to work out a way that the winner will be the first to perform in space."
Here at Newsround HQ, we are already practicing our version of the classic hit Rocket Man...