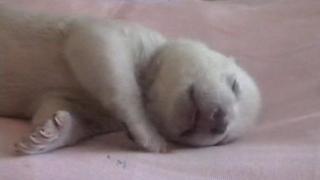 Rejected polar bear cub is safe
A polar-bear cub that was rejected by its mother is being looked after at an aquarium in China.
The cub was born on New Year's Day and staff at the centre say she's in a stable condition.
She only weighs just over a pound and has been suffering from health problems since she was rejected.
But the cub is no longer in a critical condition and will be ready for her first public appearance in six months time.