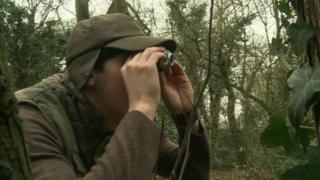 Watch Joe's report
Joe reckons he knows a thing or two about birds and spotting them.
But it turns out he doesn't know as much as some of the kids that are taking part in the RSPB's Big School's Birdwatch.
They are counting all the different species of birds that visit their school grounds.
The idea is to attempt to get an idea of how many different types of feathery friends we have in the UK.