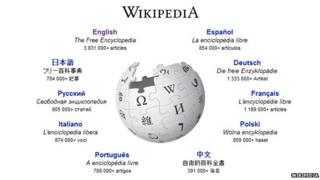 Other
It was offline for 24 hours but the English-language version of the online encyclopedia, Wikipedia is now back up and running.
The question is for how long? The website's front page has a banner that reads: "Thank you for protecting Wikipedia - we're not done yet."
It closed down because it's unhappy about proposed anti-piracy laws.
Wikipedia say the bills might lead to legal sites being controlled what they can and cannot put online.
The Stop Online Piracy Act and Protect Intellectual Property Act are to be debated by Congress, the US version of our Parliament.
Impact?
The idea of Wikipedia going offline was to get people talking about the proposed anti-piracy laws and to change how the issue was being discussed.
It looks like the protest might have paid off.
The team behind the site said this morning that 162 million people had seen the Wikipedia blackout page in the 24 hours it was there.
Ten of the officials who supported the laws have changed their minds, after the "blackout" protests on thousands of other internet sites as well as Wikipedia.