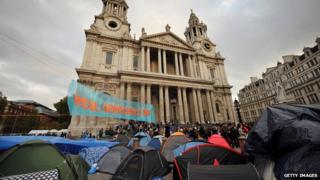 Getty Images
Protesters have been told they have to leave their camp outside St Paul's Cathedral.
Demonstrators have formed a camp outside the famous London landmark since way back in October.
But now the high court has decided that it's having an unfair effect on the local area - and they have to move.
They are there because they are unhappy with the way banks and big businesses are run.