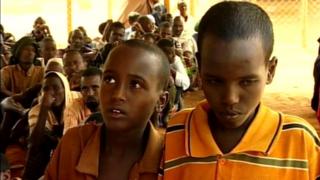 UK too slow to react to drought?
Last year thousands of people died in Somalia, Ethiopia and Kenya after one of the worst droughts in decades.
Today a report by two leading charities has criticised governments for reacting too slowly.
They say thousands of people could've been saved if aid had got there more quickly.
Here's Ricky's report.