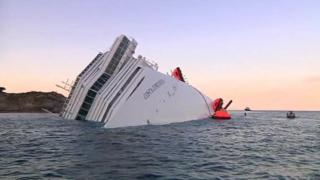 Could captain have done more?
The search of the Costa Concordia has had to be put on hold, after the ship slipped.
People are now worried it may slip further into deeper water.
The captain of the ship, Francesco Schettino who is accused of causing the crash, is under house arrest.
Now questions are being asked as to whether he could have done more to help people. Hayley has more.