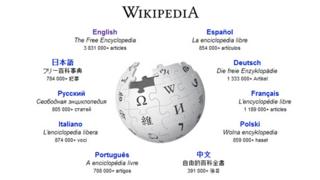 Other
Wikipedia has shut down its English-language site for 24 hours in protest at draft American laws to stop online piracy. But what is Wikipedia and how does it work? Here's Newsround's guide to the world of Wiki...
What is Wikipedia?
It's a free online encyclopedia that can be edited by anybody, anytime.
How does it work?
The pages are made by lots of people writing together. The idea is that by using lots of different people's brainpower and expertise, you can make a far bigger encyclopedia, and keep it up-to-date more easily.
Wikipedia says it's got over 80,000 people who write for it, and more than 19 million articles.
Do the people who write it get paid?
Nope - it's completely voluntary.
Is it always right?
Anyone with access to the internet can take part without using their real name.
This is why it can't always be trusted and sometimes people put things on there that are wrong, for a joke or to trick people. But editors do check up on what's posted and will remove anything they find that's not true.
You should check other trusted websites to see if they are saying the same thing!
How long has it been running for?
Wikipedia started way back in 2001.
Is it popular?
It's one of the largest reference websites and gets 400 million visitors around the world each month.
What makes it different from the encyclopedia at home or the library?
It's live which means it's growing and being updated all the time, with stories on historic events appearing within seconds instead of waiting months or years.