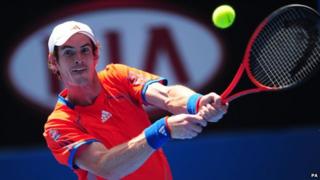 PA
Andy Murray has made it through to the second round of the Australian Open.
But he didn't have an easy ride as he battled against American teenager Ryan Harrison.
The British tennis star had a sluggish start, losing the opening set before eventually coming through 4-6 6-3 6-4 6-2.
Harrison, who is a future tennis talent, caused Murray big problems in the first set, eventually taking the opener in 51 minutes.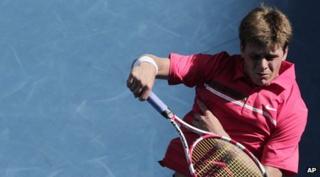 AP
"He came out playing great tennis, going for his shots and hitting big," said the Scot after a hard match in hot Melbourne conditions.
A Murray victory begand to look more likely when he took a 3-1 lead in the fourth set, before breaking again for 5-2 and serving out.