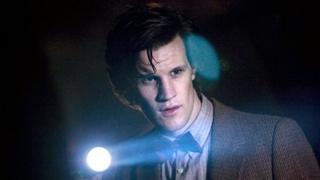 Have you ever dreamed of taking the controls of the Doctor's Tardis and sending him across the universe?
If the answer is 'yes', now's your chance to write an adventure for the Time Lord set anywhere in time and space!
The challenge is simple. Schoolchildren aged 9-11 can write a mini-episode that features the Doctor in an Olympic-themed adventure.
Amy and Rory can be included in the script alongside one of four familiar alien species, plus a brand new human character.
The winning script will be produced by the Doctor Who team and broadcast on the BBC. The winners will also get to meet the stars of the show, visit the set and see their mini-episode being shot.
UK primary schools are invited to submit one entry each to the competition and there are masterclasses in how to write on the BBC Schools website.
All entries for this year's Script to Screen must be submitted by midnight on Friday, March 16, 2012.