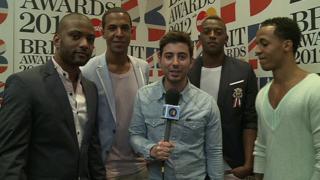 Ricky chats to JLS
it's that time of year when a group of music geeks get together to decide who deserves a shiny Brit Award.
Ed Sheeran's up for four awards this year including Best Album and Jessie J has got herself three nominations.
Ricky's been in London for us to soak up all the action. He caught up with four lads who seemed very pleased with themselves.