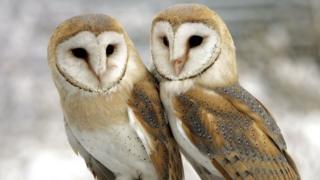 AP
Barn owl numbers are going down in Britain, but a new project has been launched to try to stop that happening.
It's encouraging farmers to create habitats for the birds alongside their crops and to put up nest boxes on their farms.
They hope that it could increase owl numbers by a quarter.
Barn owls are really useful for farmers as they eat animals and insects which can damage their crops.