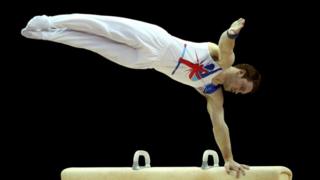 Getty Images
Great Britain's male gymnast team has fully qualified for the Olympics for the first time in 20 years.
The squad needed a top-four finish at London's O2 Arena to secure their spot.
And, led by a brilliant performance from Dan Purvis, they beat France to win the event.
They had missed their first chance to qualify for London 2012 at the World Championships in Tokyo, finishing 10th in team qualifying.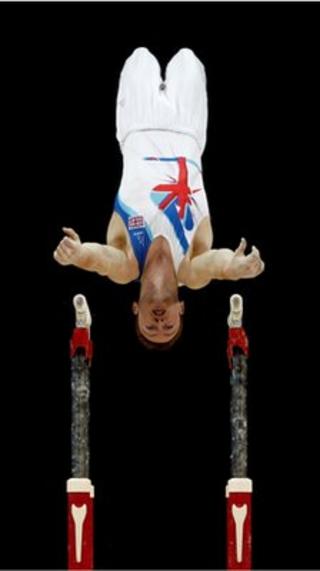 Getty Images
It's not since the 1992 Barcelona Olympics that a male British gymnastic team has been at the Games.
"After Tokyo everyone was a bit depressed but we got back in the gym and put our heads down," said Purvis.
The squad said the home crowd gave them an advantage.
Team member Daniel Keatings said: "It is quite scary, jumping up on high bar first. I had to really calm my nerves, but the fans were amazing today."
But now there's a new battle ahead - seven gymnasts are in the current team, but only five can be chosen for the GB Olympic team this summer.