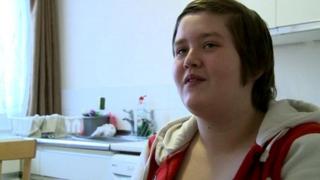 Hayley meets families struggling to make ends meet
Money has become tight for lots of us and in the UK 4 million kids are living in poverty, meaning their families don't have much to go around.
Hayley's been to meet 12-year-old Chantal who's in this position.
Her dad can't work because he's ill, so they're struggling to survive on around £190 of benefit money they get a week.
This has got to pay for food, rent, bills and all the other essentials, and they're finding it hard to make ends meet.