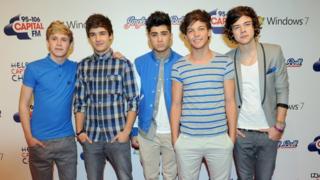 PA
One Direction's tour bus has been in a traffic accident, and even though the boys were on board, they were all well enough to play their next show.
The group were travelling from their show in Birmingham when a car bumped into their bus.
Three of the five were treated for headaches by doctors, but they felt well enough to play their show that night.
They carried on their journey and performed for lucky fans in Plymouth.