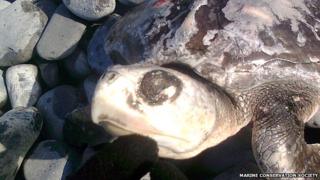 Other
Two of the rarest kinds of turtle have been washed up on a beach near Llantwit Major, in South Wales.
They are called "Kemp's ridley turtles" and were found by people walking on the beach.
But the turtles were already dead because they were out of the water.
One of the finders, a lady who was walking her dog, has now decided to patrol the beaches for the next few weeks in case more turtles turn up.
Scientists at the Marine Conservation Society - who know all about sea life - say the turtles have been washed in from warmer places because of the recent storms.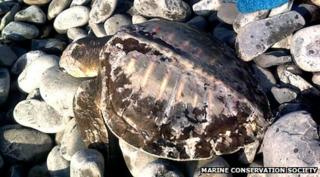 Other
Dr Peter Richardson has advice for anyone who sees another one: "Please don't throw them back in the sea but get them away from the water in a sheltered place, preferably in a cardboard box out of draughts."
He added: "stranded turtles can appear dead but may still be alive and can be rescued."