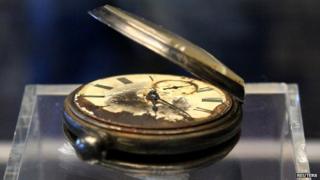 Reuters
Almost 100 years ago the massive Titanic ocean liner was sunk by an iceberg on her first and only voyage to New York.
Over the years since the ship was sunk, experts have been to the bottom of the ocean to search for objects they can bring back to the surface.
Now, some of the items found on the ship are to be sold at auction.
They include fancy jewellery, clothes and belongings like watches, but also parts of the ship's steel body.
Experts say the objects are worth millions of pounds.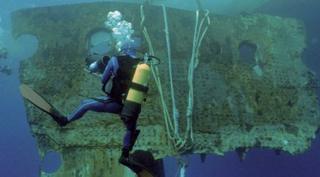 AP
People who want to buy the old objects will have to make bids, saying how much they'd pay for them.
But the person who makes the highest bid will have to keep to special rules because the items are so special.
They must keep them together and put them on display in the future.
And that means they'll probably have to pay about £100 million for them!