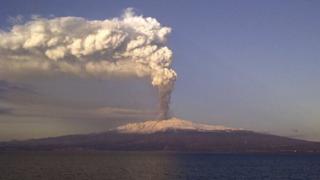 Mt Etna starts 2012 with a bang
Europe's most active volcano has kicked off 2012 with a bang.
Mount Etna on the Italian island of Sicily erupted for the first time in 2012, firing lava and volcanic ash in to the sky.
But despite all the impressive fireworks, no damage was done.
Check out this clip to see the impressive volcano in action!