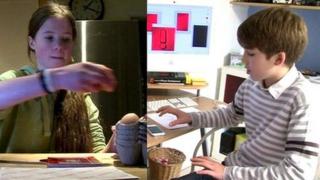 Kids run their own businesses
Meet Emily, making money with good old fashioned eggs - and George who's invented a smartphone app.
Both of them have started a business and want to make money from it.
George lives in Hampshire and invented a smartphone app - a security alarm that goes off if someone else tries to steal it.
Emily lives in Oxfordshire with chickens! She sells their eggs in her village.