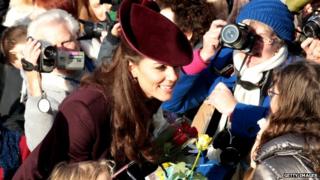 Getty Images
The Duchess of Cambridge has made an announcement about the charities she will be officially supporting.
She will work with charities called Action on Addiction, East Anglia's Children's Hospices, the Art Room and the National Portrait Gallery.
Kate will also become a volunteer for the Scouts, mostly working near her North Wales home.
Becoming Patron of a charity means supporting their work in public, but also making private visits to them.