Meet Emily, making money with good old fashioned eggs - and George who's invented a smartphone app.
Both of them have started a business and want to make money from it.
George lives in Hampshire and wants to make money from his smartphone app - a security alarm that goes off if someone else tries to steal the phone.
Emily lives in Oxfordshire with chickens! She sells their eggs in her village.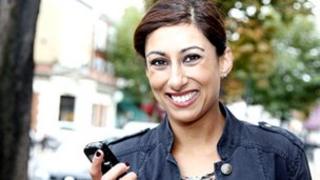 Saira Khan, the businesswoman who presents CBBC's Beat the Boss, says it's kids like George and Emily that will help to keep Britain's businesses going in the future.
Both Emily and George get up very early to keep their business running! George's alarm goes off at 6.30am.
He says running a business is hard work but rewarding, especially when he can see his app online.
"You can't describe it, you think yes, I've got it on! It's a fantastic feeling," he says.