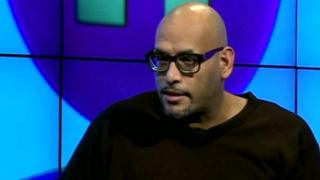 John Amaechi talks about racism
Two men have been sent to prison after being found guilty of murdering black teenager Stephen Lawrence in 1993.
Gary Dobson and David Norris have both been given long jail sentences after a court found them guilty of the crime.
The two men were convicted after scientists found tiny bits of important evidence on pieces of their clothing.
Ex basketball star John Amaechi works with you people in Manchester, and Newsround spoke to him about racism in Britain.