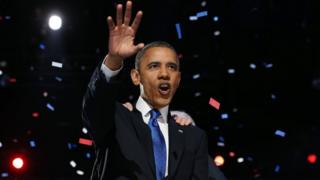 Getty Images
The current US president is Barack Obama, who was elected in November 2008 and officially took over the role in January 2009.
He is the 44th president of the US and his election made history as he is the country's first black president.
Barack Obama is a member of the Democratic Party - it's a bit like America's version of the Labour Party.
The president before him was George W. Bush who held office for eight years. He was a member of the Republican Party.
Family life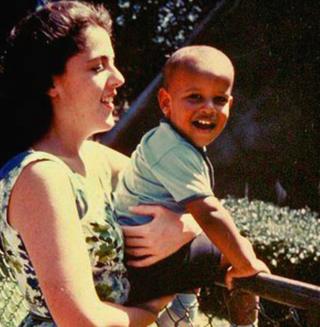 Obama for America
Barack Obama was born on 4 August 1961 in Hawaii, to an American mum and a Kenyan dad.
He spent his early childhood in Indonesia, in south east Asia. But when he was 10 years old he moved back to Hawaii and was brought up mainly by his grandparents.
President Obama is married to Michelle and has two daughters, Sasha and Malia.
Life in politics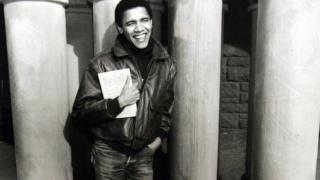 Obama Presidential Campaign
After university, Barack Obama worked in community projects, before going on to law school.
He then was a civil rights lawyer and later went on to work for the local government of Illinois, a state in America.
In 2004, Barack Obama was elected to the US Senate - part of America's law-making system.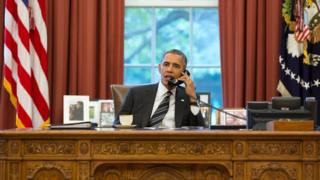 White House
He won the presidential election in 2008, beating Republican Senator John McCain, in part due to his appeal to younger voters looking for a change after eight years of Republican President Bush in charge.
In 2012, President Barack Obama was re-elected for a second term as president of the United States, beating his rival, Republican Mitt Romney.