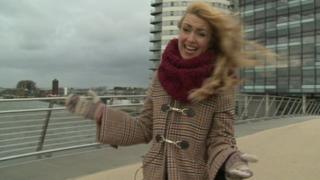 90mph winds batter the UK
Severe storms have hit parts of the UK, blowing over lorries and damaging buildings.
In Scotland winds of up to 100mph have battered the coast.
The gusts are so strong that trees have fallen onto roads and several bridges have had to be closed, because it is too dangerous to cross them.
Hayley reports on the latest.