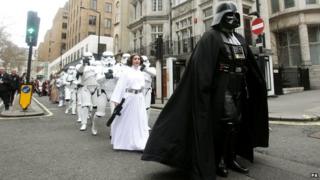 PA
The British man who staged Darth Vader's fight scenes in Star Wars has died.
Bob Anderson fought light sabre battles as Darth Vader in The Empire Strikes Back and Return of the Jedi, two of the original Star Wars films.
Bob served in the Royal Marines during World War II and represented the UK in fencing at the Olympics Games and the World Championships.
Later in his career he also worked on The Lord of the Rings trilogy.