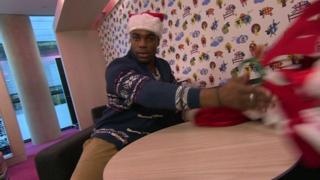 Ore looks ahead in 2012
What's coming up for you in 2012?
Ore's been looking at some of the sporting, musical and big screen happenings due to come our way.
Whether it's the movies, X Factor news or the 2012 Olympics, Ore's got the lowdown on what's coming up.
So take down the tree, clear away those decorations and look ahead to the next twelve months.