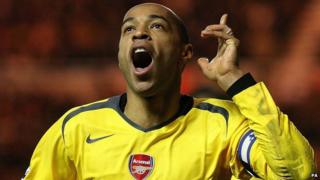 PA
They may have just built a statue of him outside their ground, but now it looks like Arsenal fans are about to see the real thing.
The club's all-time record goal scorer, Thierry Henry looks set to rejoin the club, on a two month loan deal.
Gunners boss Arsene Wenger said he was "certain" a deal will go through.
Henry scored 226 goals in 370 appearances for the club before he moved to Barcelona in 2007.
Wenger has made the move for the Frenchman because two of his strikers, Gervinho and Marouane Chamakh are set to depart for the Africa Cup of Nations in January.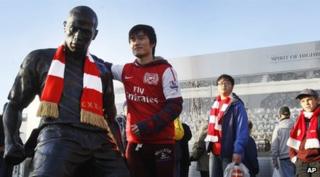 AP
"He still has class, pace and quality. He is here to help the club he loves. But we must not put too much pressure on him," said Wenger.
"He needs two good weeks' work. He is here to help - not suddenly be the main player."
Henry will therefore serve as cover for captain Robin Van Persie, before returning to America in March.