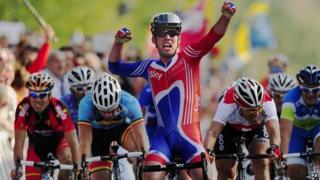 PA
Sports Personality of the Year winner Mark Cavendish says that his friend David Millar should be allowed to compete in the Olympic Games.
Millar admitted taking a banned drug in 2004 and was given a lifetime ban by the British Olympic Association.
He did returned to the sport after a two year ban, even captaining Britain to a World Championship win.
However, under the current rules he is unable to represent Team GB again at the Olympic Games next summer.
"He's redeemed himself. I would love him to be at London 2012," said Cavendish.
"Dave cheated but he has realised what he did and learned a lot."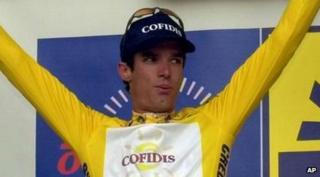 AP
The British Olympic Association made the decision to ban drug cheats for life in 1992.
Britain is now the only country in the world that still enforces a lifetime ban, even if the athlete has already served more than a six month suspension.
"If we want to win the Olympic road race, we need Dave," said Cavendish